League of Tenders and independent curator Joana Monbaron (Switzerland) release Unaimed sessions — a series of online discussions between Swiss and Russian artists, collectives, and art initiatives that are (un)aiming at establishing uncertain and unexpected relations and maintaining networking during a period when face-to-face offline communication is still unstable and unpredictable.
How to emancipate online space from the goal orientation, efficiency and constant production/consumption mode? How to drag this unpredictability of the offline meeting and integrate it into the new social order? Drifting around the questions of care and game, the League of Tenders aims at enriching online space with awkwardness.
Sessions' participants will discuss topics which frame the League's agenda and also reflect important issues of contemporary society such as the intersection of care, reproductive labour, disability, public space. These topics become more relevant in today's situation, where everything is unstable, and we should find anchors to gather, to make relations and networks, to redefine the notions of how to live together and what it means for us.
The main goals of the Unaimed Sessions are to find points of contact and friction through which all the participants can enrich and develop their practice and ideas, to create a space for experience exchange, and to find new co-thinkers, allies, and maybe friends.
НА РУССКОМ
Unaimed Sessions are holding as private Zoom meetings.  
There will be five sessions between Russian and Swiss participants until June 2021, resulting in publication in Russian and English.
Unaimed Sessions project is a winner of «FastForwART» open call, organised by Swiss Arts Council Pro Helvetia, and sessions are held with its generous support.

Sasha Huber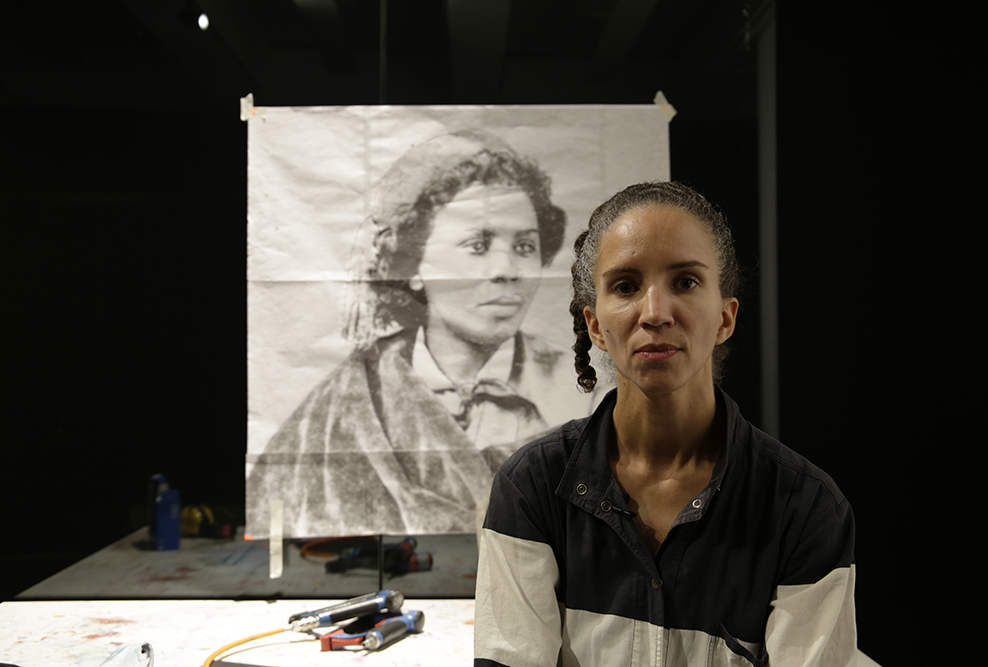 Artist  (website)
The primary incentive for her artistic work has been the exploration of Swiss-Haitian roots and identity via colonial history. This approach has broadened out considerably to include a range of histories and postcolonial realities. Sensitive to the subtle threads connecting history and the present, she uses and responds to archival material within a layered creative practice that encompasses performance-based interventions, video, photography, and collaborations.
She is known for her artistic research contribution to the Demounting Louis Agassiz campaign. This long-term project (since 2008) has been concerned with unearthing and redressing the little-known history and cultural legacies of the Swiss-born naturalist and glaciologist Louis Agassiz (1807-1873), an influential proponent of "scientific" racism who advocated for segregation and "racial hygiene".
Sasha holds an MA from the University of Art and Design Helsinki. Presently she is undertaking practice-based PhD studies at the Department of Art and Media at the Zurich University of the Arts. She has had solo exhibitions such as at the Hasselblad Foundation in Gothenburg and participated in numerous international exhibitions, including the 56th la Biennale di Venezia in 2015 (collateral exhibition: Frontier Reimagined), the 19th Biennale of Sydney in 2014. Huber also works in a creative partnership with artist Petri Saarikko. Together they have initiated the long-term project Remedies Universe (since 2011) which explores aural family-knowlege in different geographical and cultural contexts. In 2018 Huber was the recipient of the State Art Award in the category visual arts given by the Arts Promotion Center Finland.
Sasha Huber has Swiss-Haitian heritage, born in Zurich, Switzerland in 1975. She lives and works in Helsinki, Finland.
Katerina Verba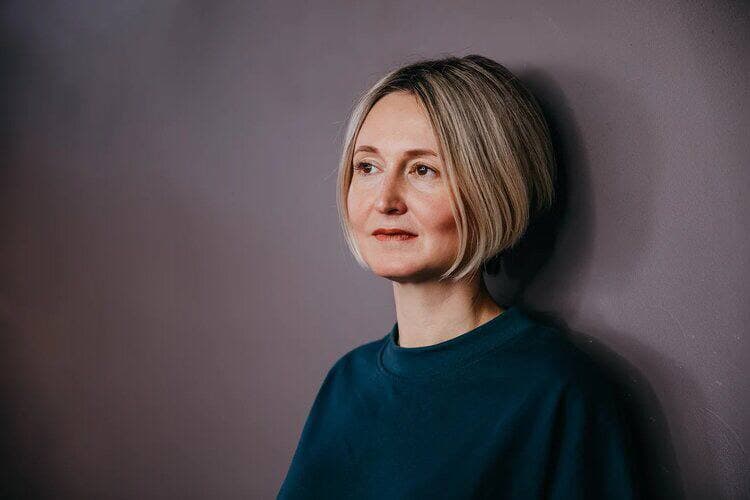 Artist, curator
In her artistic and curatorial projects Katerina concerns the issues of local, national, and gender identity, questioning conventional notions of its shaping and development. Several of her works are based on interaction and communication and made in form of social sculptures such as 50 Stars — School of Contemporary Art — educational initiative for those who are over 50 or the exhibition Parallel Flight in trolleybuses — city transport of Novorossiysk.
Currently Katerina is working on the project Cypress Rehabilitation. Referring to her own family archives, research trips, and found documents, she approaches the deportation of Crimean tatars and concurrent deforestation of Cypress trees in Crimea in 1950th. The project will be displayed at the Weird exhibition at Typography CCA at April 2021.
Katerina graduated from Kuban State University, art and graphic department (2013), Krasnodar Institute of Contemporary Art (KICA, 2017) and School of Researchers and Organisers at Typography CCA (2019). Nominee for Kuryokhin Prize in  Art in public space nomination for the exhibition Parallel Flight (2019). Katerina have also organised and curated exhibition Kavkazskaya Svobodnitsa on female identity in former fitness club space (2020). Katerina is a participant of the Second curatorial school NEMOSKVA.
Katerina was born in 1981 in Novorossiysk, she lives and works there.
Publication
Such a Distant Home
In several online conversations, Katerina Verba and Sasha Huber talked about the search for their own identity through artistic practices, about the past as an unstable historical process that we can transform and change, and about art as a way of caring for the wounds borne by our ancestors.
Publication is available on Transitory White via the link.
League of Tenders was found by curators and researchers Elena Ishchenko and Mary Sarycheva in 2018. We can uncertainly proclaim that League exists for:
a) celebrate our roughness, marks, and scars;
b) take care and chant the labor of care, admitting its limitations and dark territories;
c) make existing affective relations visible, grow new collectivities and cross parallel lines;
d) other, what still should be revealed by League members.
Maria Sarycheva, Elena Ishchenko